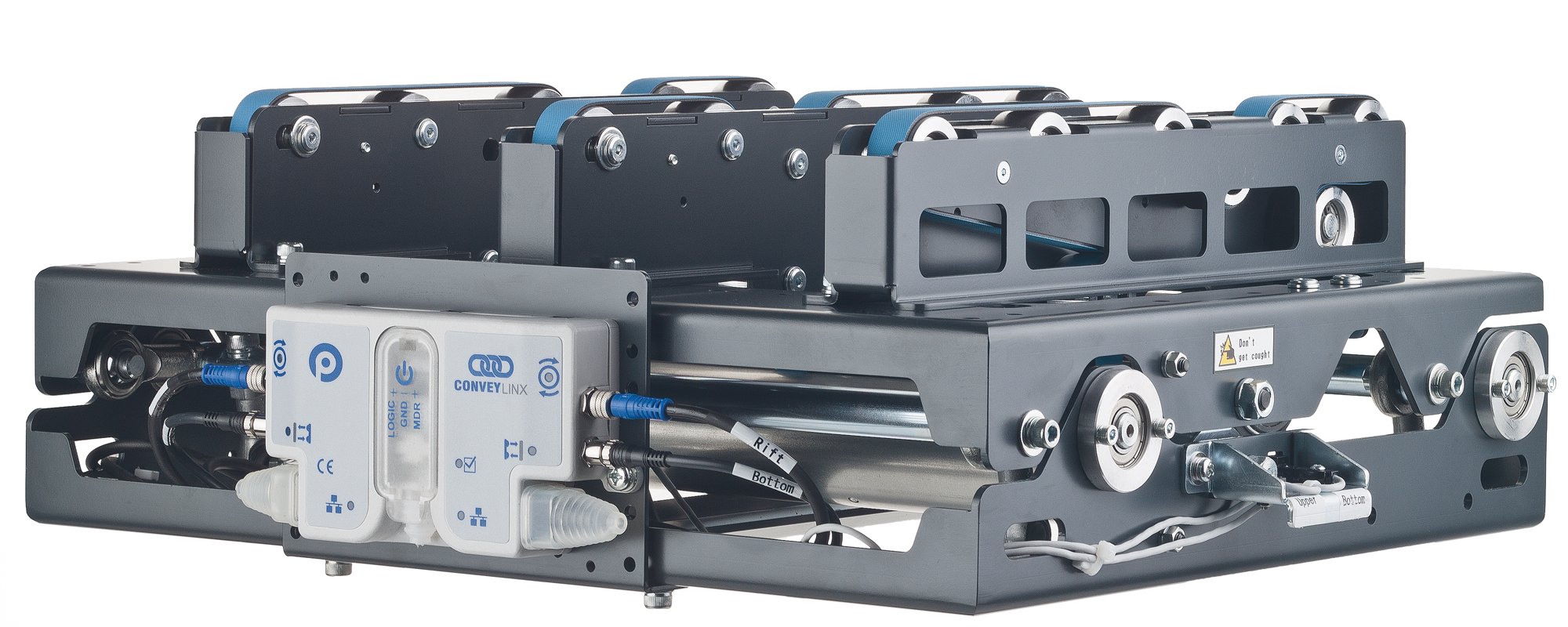 Every Pulse Divert Unit is specifically configured based upon your needs and your unique application.  The PDU 90 will fit your application every time.
ConveyLinx, 
ConveyLinx Ai2, or 
MotionLinx
c
ontrols the Pulse Divert Unit providing an effortless and seamless integration into an existing system. There is no need for additional controls or pneumatics and all components are provided by PULSEROLLER giving you the standardization and modularization you've come to expect. Design and commissioning time is cut significantly freeing up valuable resources.
Seamless integration with PULSEROLLER applications

Transfer independent from conveyor

Low profile design

High throughput

No air required

Modular design

Extremely durable
Card title
Card subtitle
Some quick example text to build on the card title and make up the bulk of the card's content.
Card link
Another link
Reduces Cost and Saves Time

Super Compact Design
Deterministic Network
Collects Important Information
Robust M8 Connections
CE ETL UL and IP54
Integrate Seamlessly With PULSEROLLER Applications
No need for additional controls or pneumatics. Any of our controls can be used.
Made to Order
Our transfer units are manufactured to order.  This means that the exact locations of the transfer belts are located exactly where you want them. Need help? Contact our product specialists TODAY!
CONTACT US