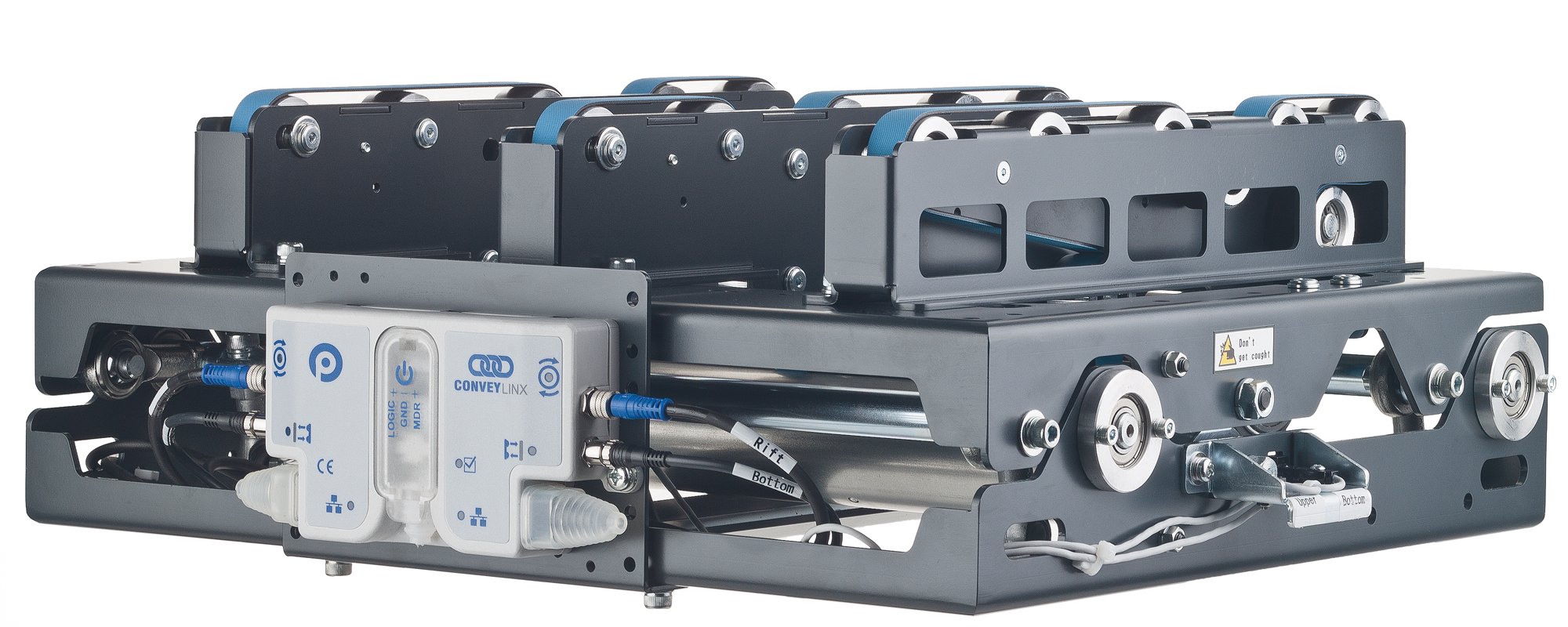 Pulse Diverter Unit - PDU90
The Pulse Divert Unit is a well proven right angle transfer design using robust and reliable technology.
CONTACT US
Every Pulse Divert Unit is specifically configured based upon your needs and your unique application.  The PDU 90 will fit your application every time.
ConveyLinx, 
ConveyLinx Ai2, or 
MotionLinx
c
ontrols the Pulse Divert Unit providing an effortless and seamless integration into an existing system. There is no need for additional controls or pneumatics and all components are provided by PULSEROLLER giving you the standardization and modularization you've come to expect. Design and commissioning time is cut significantly freeing up valuable resources.
Seamless integration with PULSEROLLER applications

Transfer independent from conveyor

Low profile design

High throughput

No air required

Modular design

Extremely durable Card title
Card subtitle
Some quick example text to build on the card title and make up the bulk of the card's content.
Card link
Another link
Reduces Cost and Saves Time

Super Compact Design
Deterministic Network
Collects Important Information
Robust M8 Connections
CE ETL UL and IP54
Integrate Seamlessly With PULSEROLLER Applications
No need for additional controls or pneumatics. Any of our controls can be used.
Made to Order
Our transfer units are manufactured to order.  This means that the exact locations of the transfer belts are located exactly where you want them. Need help? Contact our product specialists TODAY!
CONTACT US
FROM THE BLOG
All Good Things...
03/22/2021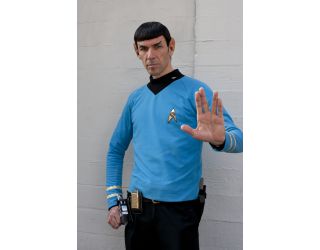 There is a saying that "all good things must come to an end". For some things it is too soon and for others, not soon enough. For the "too soon" category, I can think of my favorite bottle of wine, a Phish concert, or heck even the series finale for StarTrek TNG (two part episode of the same name "All Good Things…") which by the way
Read More
PULSEROLLER® Pallet Handling Motor Rollers Move Pallets up to 70" Wide While Reducing Energy Consumption
03/17/2021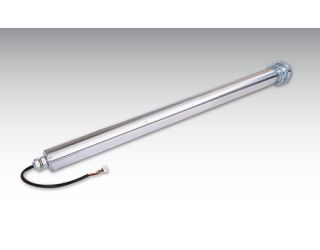 PULSEROLLER pallet handling motorized drive rollers (MDR) safely and effortlessly move pallets up to 70" wide and weighing up to 2700 lbs. on a conveyor line. The low voltage pallet rollers are designed to replace any AC gear motor solution by simply removing the motor/gearbox unit and dropping in the heavy-duty pallet roller with sprockets
Read More
Meet Lori Vaughn!
02/22/2021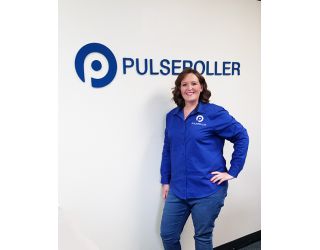 We pride ourselves on being a friendly, responsive company, and to that end want to introduce you to Lori Vaughn and tell you a little about her role here at PULSEROLLER.
Read More